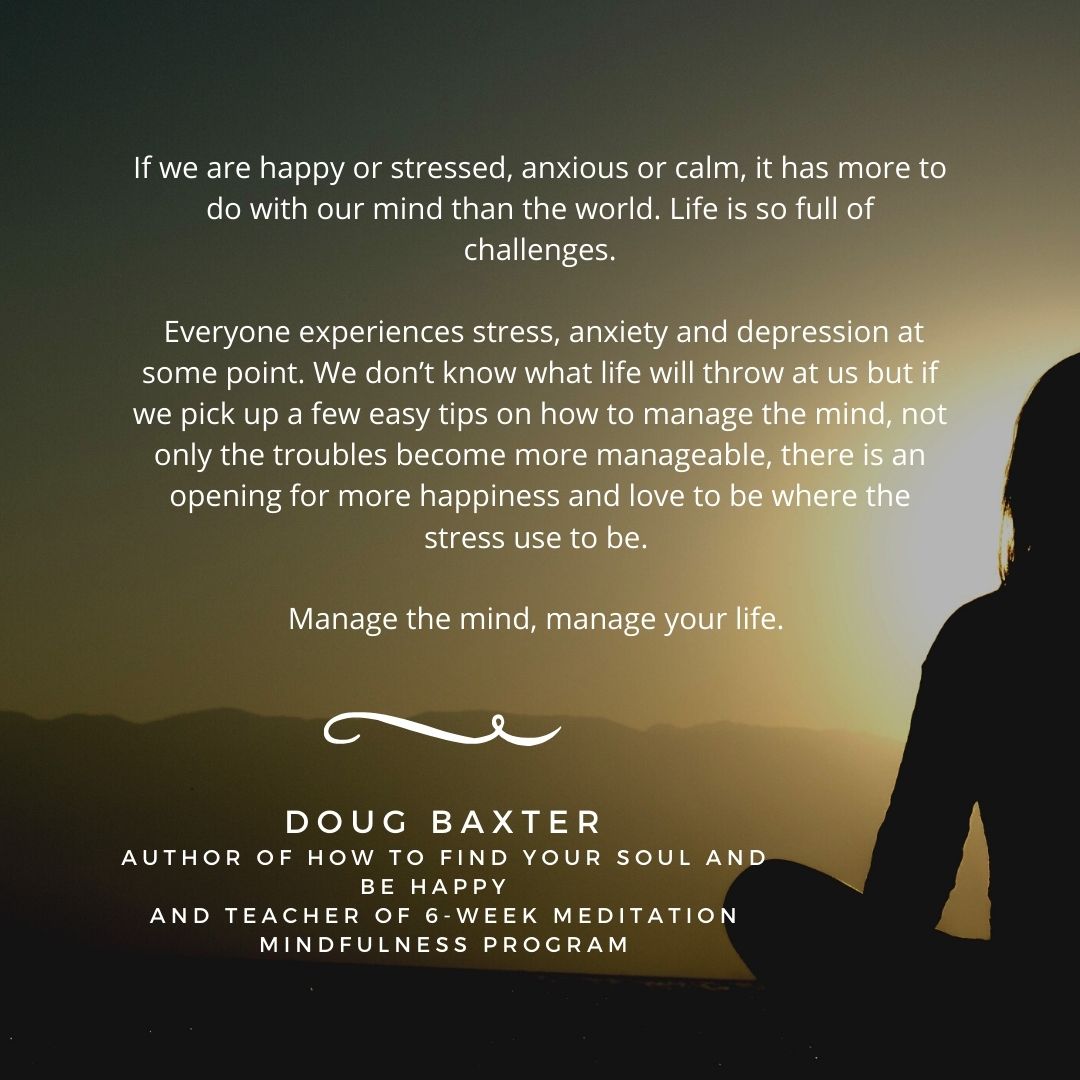 6 Week Meditation Mindfulness Program with Doug Baxter
Our 6-week course is designed to take a break from the busyness of the mind and develop some habits to manage it. We will learn the rule of happiness and the barriers to happiness. Some meditation and mindfulness techniques and strategies and…we will take a nice little holiday.
Join Doug Baxter for 6 weekly 1-hour small group sessions either in-person at Active Balance Health Center or for real-time online group sessions (for those of you not able to participate in Okotoks location).
If you have any questions for Doug, for example "Why would I need this in my life?", please feel free to email us at hello@activebalancehealth.ca and we will happily forward your communication to Doug.
Cost is $199 + gst and also includes 1 bonus 30 minute personal session to be scheduled during the session.
Session dates and times: Tuesday, October 13 for 6 weeks from 6:30 to 7:30 pm – in-person and virtual (Zoom) session.  There is a limit of 4 in-person spots and 16 Zoom spots so please register early to get your preference.  To register, please click HERE.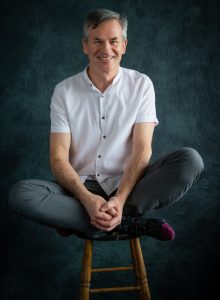 Doug Baxter has had his own meditation – mindfulness practice since 1992, has been teaching it since 1997. He has a master's in theology with a science background and author of How to Find Your Soul and be Happy.