Erika received her Kinesiology degree with Honours from Wilfrid Laurier University in Waterloo. Erika continued on to complete the Pedorthics program at Western University, graduating with distinction. She first gained interest in Pedorthics while interning at a Pedorthic clinic in Waterloo. She experienced the wide range of ailments orthotics can help, and appreciated the large number of people who are affected.
Soon after graduating from Western, she became certified and is a proud member in good standing of both the Pedorthic Association of Canada and the College of Pedorthics of Canada. Being active herself, Erika has a broad passion for sports and associated injuries however also have a strong belief in preventative health management.
For more information about Erika, please visit her website, elevateorthotics.com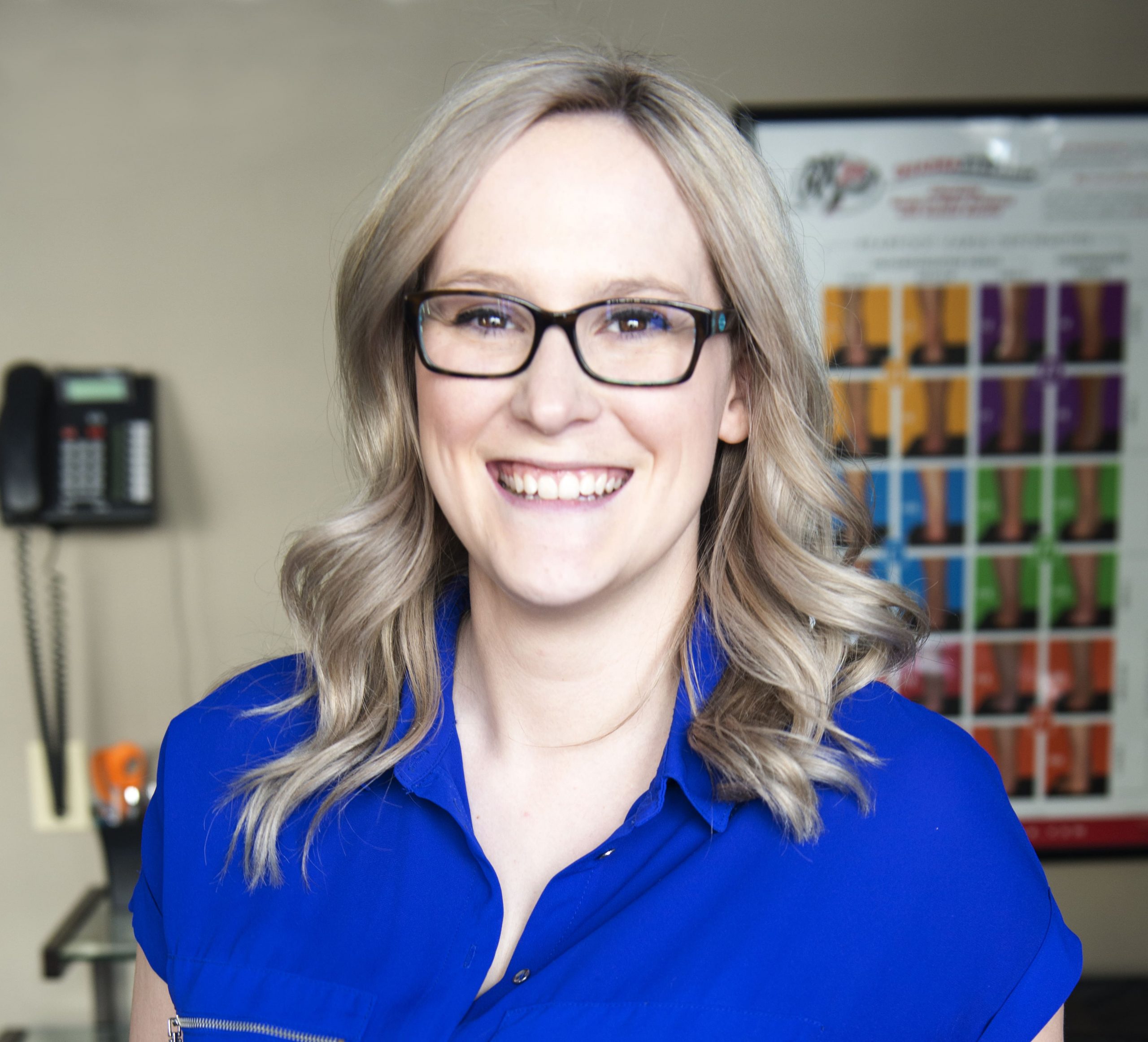 Erika spends a lot of time outdoors and appreciates a well-moving body.  There's a reason she makes her home in Banff.
Being born and raised in Banff, Erika grew up on the mountains, skiing, snowboarding, and hiking. She spends most of her free time exploring the great outdoors with her husband, Alex, and french bulldog, Louie.  Everyone needs a bulldog!
What is a Pedorthist?
Canadian Certified Pedorthists are foot orthotic and orthopaedic footwear experts. They are one of the few healthcare professionals trained in the assessment of lower limb anatomy and muscle and joint function.
With specialized education and training in foot orthotics and footwear, Canadian Certified Pedorthists help to alleviate pain, abnormalities and debilitating conditions of the lower limbs and feet.
As proud members of patients' healthcare teams, Canadian Certified Pedorthists work with physicians, nurse practitioners and other healthcare providers. The goal of every Canadian Certified Pedorthist is to help patients achieve and maintain proper foot care and lower limb health so they can live healthy, active lives.
* from the www.pedorthic.ca website
FAQ – What is the difference between a Podiatrist and a Pedorthist?  Podiatrists are medical doctors specialized in the diagnosis, medical and surgical treatment of the lower extremity. Whereas Pedorthists are foot orthotic and orthopaedic footwear specialists. Pedorthists are trained in the assessment of lower limb anatomy and muscle and joint function.
What services do Pedorthist provide?
Canadian Certified Pedorthists provide a wide range of services, including:
Assessing your feet and lower legs and providing a gait assessment (evaluating how you walk or run)
Educating you about your foot or lower limb condition and the recommended treatment
Providing custom-made foot orthotics or over-the-counter devices
Professionally fitting you with orthopaedic footwear that is appropriate for your foot type and problems
Modifying footwear to accommodate problem areas
Pedorthists help patients with a wide range of foot and lower limb problems including: