About Kate:
Raised on a small dairy farm in the midwest USA, Kate found her calling to Midwifery while working as a volunteer in Central America. There was a civil war in El Salvador and it was in the work with war refugees that she experienced the denial of basic safety to poor women in the birth process.  Returning to Kansas, she chose Nurse Midwifery education, receiving her Master of Science in Nursing/Certified Nurse Midwifery degree at University of New Mexico, Albuquerque in 1995. Her vocation has taken her to many different settings, from home to hospital and includes orchestrating the building of a free standing, community funded, birth center in Yoder Kansas.
Kate moved to the Foothills with her Alberta born husband and young family in 2002. Starting at the High River hospital in 2004, the ensuing years have been full with raising 4 kids, homeschooling, answering the pager for 10+ years to attend families and greet babies in the dark of night, on holidays, in howling snowstorms and balmy summer days.
Now its time for a new chapter and Kate is excited to continue the focus on creating a space to listen to your stories, and facilitate an empowered birth, postpartum, and parenting experience.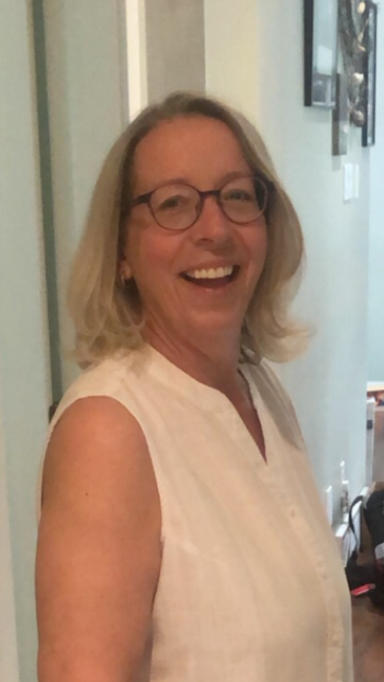 Peace on Earth Begins with Birth
This is Kate's favourite birth quote: "PEACE ON EARTH BEGINS WITH BIRTH. Not AT birth, but WITH birth".
Since 2015, Kate's focus in her practice of midwifery has been to create respectful birth experiences for all women. She believes with all her heart, when a family has a respectful birth experience, it lays the foundation for parents' emotional wellness, empowering them to provide a loving and stable home for their kids.
We know from many studies that what we experience in our early lives impacts us at a cellular level. A loving home with consistent loving interactions between parents and with their kids affects the physical brain structure. Kids raised in chaotic dysfunctional homes grow up with a different brain structure affecting overall health. Our life experiences live in our bodies at a cellular level.
The following short videos explain what we are learning about Adverse Childhood Experiences:
https://www.youtube.com/watch?v=LmVWOe1ky8s
Kate instituted using the Adverse Childhood Experiences (ACE) screening tool in her prenatal practice, the 2nd practice in Alberta to use this tool on a regular basis. This program also taught  student physicians who do their clinical rotations at the High River Maternity Clinic about ACE screening
The same event perceived by different people will affect each one differently. Women who have a history of trauma bring a different lens to their birth experience. Some people have a birth without complications, but the intensity of the contractions was perhaps way beyond their expectations, and it becomes a point of trauma in the mind which can affect the postpartum course. Sometimes the birth does not progress according to expectations, deeply affecting the memory of the birth which increases the risk of post partum depression.
Post partum depression is one of the 3 top sources for toxic stress for kids brains ages 2-5. As these videos show, toxic stress can affect the physical structure of the developing brain and can lead to long term health and behavioural difficulties through childhood and into adulthood..
According to two Alberta studies done last year in 2020, Perinatal mood disorders have increased from 13% to 73% since the onset of COVID. Risk factors for perinatal mood disorders include: anxiety during pregnancy, history of self harm, history of anxiety or depression, isolation from family or support networks (known as the covid effect), traumatic birth experience, separation from your baby at birth due to a NICU stay and other factors. This is why she thinks all women and all families deserve periodic long term follow up to their birth to check in on the possibility of any lingering trauma or postpartum depression.
The most difficult part of birth is the first year afterwards. It is the year of travail- when the soul of a woman must birth the mother inside her… it is a private and silent birth of the soul, but it is no less holy than the event of childbirth, perhaps it is even more sacred.       -Joy Kusek
Kate believes that birth experiences shape our parenting and is extremely formative for the next generation. She is here to listen to your story. Whether its your childhood, your birth, your parenting, or adulting story,  it is Kate's intention to hold a sacred space for release and transformation.
What to expect in a Clinical Hypnotherapy session:
In Kate's clinical practice, she listens for what is coming up for the client and then tailors her techniques to meet the needs of her client. The focused relaxation of hypnosis is a safe, natural state and one which you have experience many times before (sometimes many times a day). You are aware and in control at all times. It feels like being half awake and half asleep, so your body is very relaxed and your mind is active.
You hear the majority of what your hypnotherapist (Kate) says and sometimes consciously drift away from the words towards a deeper level of consciousness (still aware), so it feels very relaxing. Your most hypnotic times of day are upon awakening or before you go to sleep, so this will feel natural. Hypnosis feels very comfortable and in this quiet state, your mind is more responsive to the positive suggestions. Everybody enjoys their sessions, as it's time for you to relax, unwind and focus on your goals.
It is her experience, and the experience of others, that long term change and emotional freedom is more likely if you invest in 6 or more appointments. This gives your mind and body sufficient time to truly release and successfully rewire your neuropathways for long term change.
For a one time birth trauma, 3 sessions will likely bring release for you.
Long term trauma, or life micro-trauma it is my recommendation to 6 or more sessions.
What is EFT tapping?
Emotional Freedom Technique (EFT) or tapping is effective for trauma release.
EFT tapping is a powerful self help method based on research showing that emotional trauma compromises both physical and emotional health (high ACE scores).
Over 100 clinical trials have shown that EFT is effective for anxiety, depression, PTSD, pain, phobias, and many physical diagnoses. EFT is able to rapidly reduce the emotional impact of memories and incidents that trigger emotional distress.
EFT uses elements of Cognitive Therapy and Exposure Therapy. These are combined with acupressure, in the form of fingertip tapping on 13 acupuncture points. For that reason EFT is often called "tapping". Over 100 papers published in peer-reviewed medical and psychology journals demonstrate that EFT is effective.
What is Clinical Hypnotherapy?
Clinical Hypnotherapy can be a shortcut to healing because it can access what subconscious blocks are preventing your movement forward. In 2018, Kate travelled to Albuquerque, New Mexico, for the Hypnotherapy Academy of America 400 hour certification in Clinical Hypnotherapy course.
Unfortunately, Hollywood makes hypnotherapy look like scary mind control. Stage hypnotists cannot ever do their stage show with people who are not wishing to participate. It is an example of how much the desire of the person being hypnotized affects the outcome. Hypnotherapy cannot force you to do anything against your will. A hypnotherapist does not plant ideas into your brain while you are asleep, rather, listens to what your subconscious mind is bringing forward for attention and release.
By guiding your attention toward a relaxed state your subconscious is free to bring things to the surface that are hindering you from a full and free life.
Hypnotherapy is completely safe and effective for dealing with traumatic events of the past whether it is in your childhood of long ago, a recent birth memory that is getting in your way, or those micro-traumas that keep us in a cycle of negativity, despair, or stuck