Leona Ham – Pelvic Floor & Orthopaedic Physiotherapist
We are so excited to share with you the MOST experienced Pelvic Floor Physiotherapist in the Okotoks area (Dr. Wuest refers to her as a genius)…meet Leona Ham.
And get this – she is ALSO an amazing Sports Physiotherapist.

We can help you with Pelvic Floor Dysfunction! 
Leona treats patients AND offers group classes that combine yoga and therapeutic exercises for the pelvic floor.  These will focus on prenatal, 20+ and 50+ women.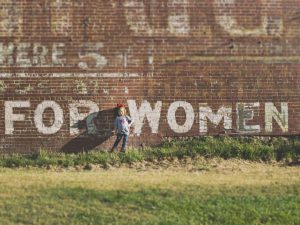 Orthopaedic & Pelvic Floor Physio Therapy Clinic Hours for Leona

Tuesday 1:30 pm – 8:30 pm
Thursday 1:30 pm – 8:30 pm
Pelvic Floor Yoga Therapy Group Classes
Focused on three specific groups:  Prenatal, 20+ and 50+
20 + Pelvic Floor Yoga Therapy Group Class

Ever wonder how you can workout your pelvic floor and CORE while doing Yoga? During this 6 week registered class you will learn the anatomy of the CORE, two types of breath to use during yoga and how to implement these breaths into your pelvic floor contraction during strength and restorative poses used in Yoga.
Option 1 Date: Tuesday, October 15 – November 19     Time: 7:00 am
Option 2 Date: Wednesday, October 30 – December 4   Time: 7:15 pm
Location: Active Balance Health Centre – 19 Elma St W, Okotoks
Registration and Cost: Contact Us!
50+ Pelvic Floor Yoga Therapy Group Class
Ever wonder how you can workout your pelvic floor and CORE while doing Yoga? During this 6 week registered class you will be taught how to connect yoga breath with your pelvic floor.  While you consider your breath and pelvic floor, you will be provided with simple but challenging yoga poses.
Option 1 Date: Tuesday, October 15 – November 19  Time: 9:30 am
Date: Wednesday, October 16 – November 20     Time: 11:30 am
Location: Active Balance Health Centre – 19 Elma St W, Okotoks
Registration and Cost: Contact Us!
Prenatal Pelvic Floor Yoga Therapy Group Class
Open to all Expecting moms
Prenatal Yoga is a great way to stay fit during pregnancy!  Pregnancy and delivery impact the function of the pelvic floor, surrounding CORE and breath.  Leona will guide you through movements that will minimize the impact on these tissues. In addition to the yoga poses, Leona will educate you on how to try and prevent aches and pains commonly felt during pregnancy, go through delivery positions helpful for preventing pelvic floor dysfunction and address proper care of the pelvic floor after your delivery. The session will run for 6 weeks and offer a variety of poses catered to each individual's needs and stage of pregnancy.
Dates:           
TBD – Please contact Leona for upcoming class schedule.
Special Instructions for Classes:
If you are registering for a sessional class, your insurance may cover the class under your physiotherapy benefits. It is recommended you check with your insurance company to determine if they will cover a physiotherapy group treatment exercise class.  If your insurance will cover the classes, then a physiotherapy assessment must be completed before the first class and a post class reassessment must be completed after the last class.
All classes are 6 week registered classes.  If you are unable to make your class a $20 fee will automatically be charged for missed registered classes.  In some circumstances this fee maybe waived.  This will be addressed on a case by case basis.
Supplies needed: Yoga mat, comfortable workout pants, shirt and hoodie.
For more information about all of Leona's services, please visit her website: finishlinephysio.com
~~~~~~~~~~~~~~~~~~~~~~~~~~~~~~~~~~~~~~~~~~~~~~~~~~~~~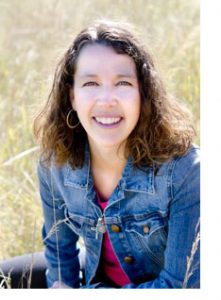 Leona Ham graduated from the University of Alberta in 2002 with a Bachelor of Science Degree in Physical Therapy. Initially as a Certified Athletic Therapist, Leona began her career with a focus in Sports Physical Therapy. After experiencing her own pelvic health struggles, Leona realized her passion for women's health. She has been seeing patients with Pelvic Floor Dysfunction since 2009.
Leona has attended numerous conferences that focus on pelvic pain, pelvic medicine and continence. She has spoken to various mom groups, doctor's, the Primary Care Network nurses, female ministry groups in her community and has presented at the Alberta nurses neonatal education day. Leona does free presentations on Pelvic Floor Dysfunction at the Okotoks' Public Library 2-4 times/year. In addition to seeing patients one on one, she teaches prenatal exercise classes and provides a seminar to educate pregnant women on exercise, posture, movement mechanics, injury prevention and pelvic floor health during and after pregnancy. Leona also enjoys educating others. She consults to the University of Alberta Rehabilitation Medicine Satellite Campus Team in Calgary to help assistant teach in the Bridging Program. Leona has and continues to volunteer as a therapist in a variety of sports and events in her community.
Her Highlights Include:
(1) Traveling to Germany with the Canadian Trampoline and Tumbling team for their world championships in 2003. This was a special moment as Karen Cockburn, one of Canada's most decorated Olympians, won her first World Championship.
(2) Training the men's hockey team that won Gold for Team Alberta at the 2003 Canada Games.
(3) Medical trainer with her son and daughter's Hockey Team in the Okotoks Minor Hockey League.
Leona has a sincere and empathetic approach towards all of her patients. Exercise and activity are important to her and she understands the frustrations women have when their favourite activities are limited due to pelvic health issues or other injuries. Because of this, Leona created her own practice operating as Finishline Physiotherapy with a mission of "Helping individuals Maintain an Active Life."
Leona has certificates in:
Women's Urinary Incontinence
Bowel and Bladder Dysfunction
Pelvic pain
Level 2 Certification in Hypopressive technique
Anatomical Acupuncture Certificate
Level 1 Visceral Therapy
Paediatric Pelvic Floor Dysfunction Certificate,
Level 1 Certificate in Visceral Fascial Treatment for Pelvic Floor Dysfunction
PYTI-c Yoga Therapy Certificate
Rost Therapy Pregnancy Related Pelvic Girdle Pain Certificate
Antony Lo Courses – Bullet Proof Your Pelvic Floor and The Female Athlete
Level 3 Certificate in Manual therapy from and accredited International Federation of Orthopaedic Manipulative Physiotherapists (IFOMPT).