Throughout her education at the Alberta College of Massage Therapy, Valérie discovered a passion for the benefits of therapeutic massage in improving her client's health and wellness. Alongside relaxation massage, Valérie uses techniques such as breathwork and myofascial release to help reduce pain and improve movements as efficiently as possible.
Prior to becoming an RMT, being active in a variety of sports during her teen years led her to complete a degree in Kinesiology, from Universite de Sherbrooke.
Valérie is bilingual and welcomes both French and English speaking patients.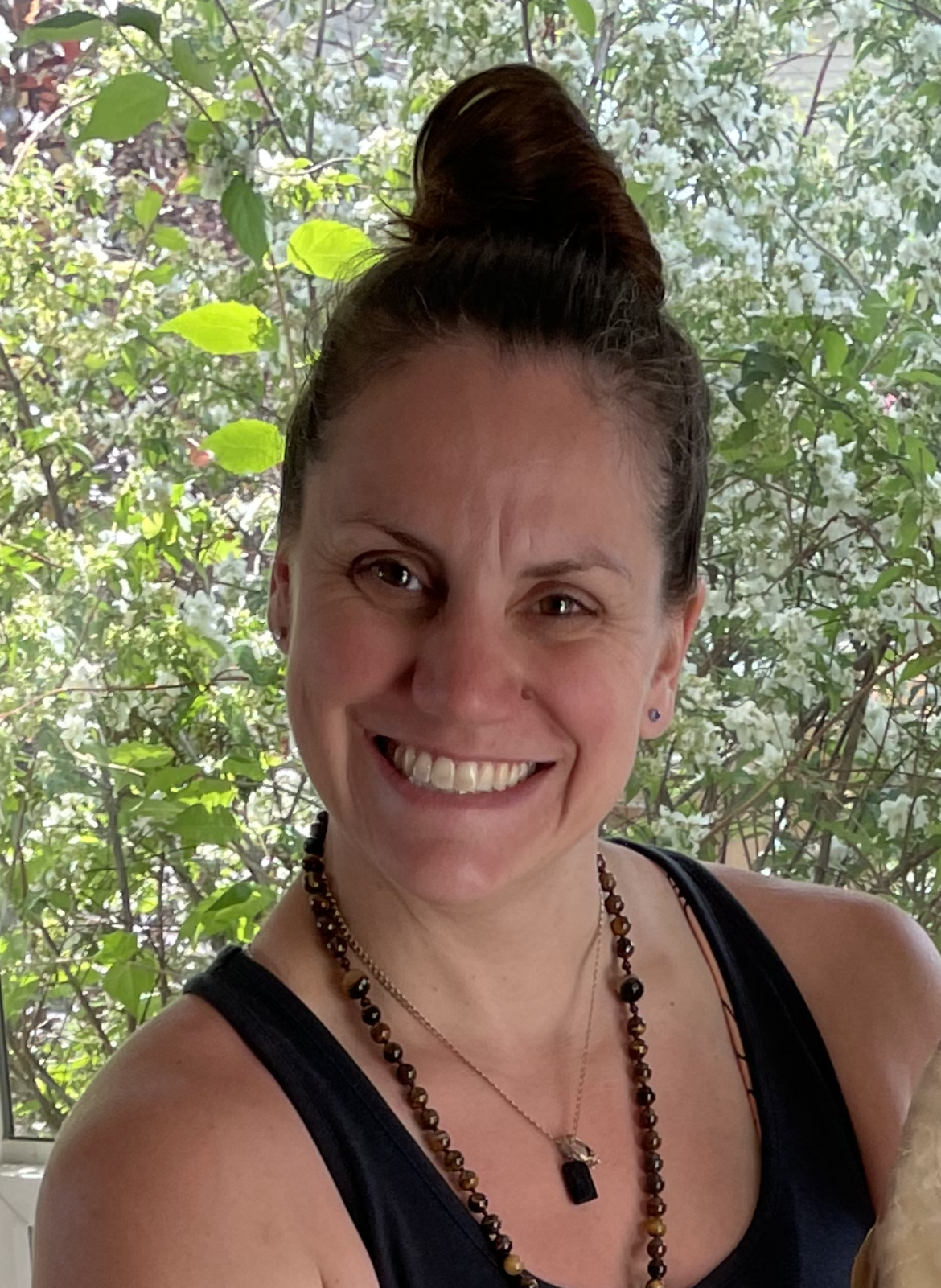 Valérie strongly believes that massage therapy can be an amazing tool to prevent pain and injuries.
Growing up with chronic muscle tightness in her neck, massage therapy continues to help Valérie regain range of motion and relieve pain.  Because of her personal experience, Valérie's ability to adapt to each patient's needs is incredibly focused, providing an effective, personalized treatment.
Valérie is a Master's athlete in Olympic weightlifting and proudly represented Canada at the 2021 PanAmerican Masters Weightlifting Championships.
Originating from Quebec, Valérie Saucier moved to Alberta 12 years ago. She has made High River her home for the past three years. After some challenging times, Valérie decided to go back to school to become a massage therapist.
Valérie has experience working with children, adults and athletes as a personal trainer and coach in High River. She is also inspired to help others moms who went through a cesarean birth regain their confidence.
When Valérie is not busy with her two boys, you can find her enjoying a hike, working out in the park or cold dipping in the river.  She is looking forward to many other opportunities to compete internationally.
Some of Valérie's certifications and areas of interest are:
Registered Massage Therapy (2200 hour)
Facial Decompression Workshop
Bachelor of Kinesiology
Personal Trainer & Head Coach of Group Fitness and FitKid
President of Parent Council at Ecole Beausoleil, Okotoks