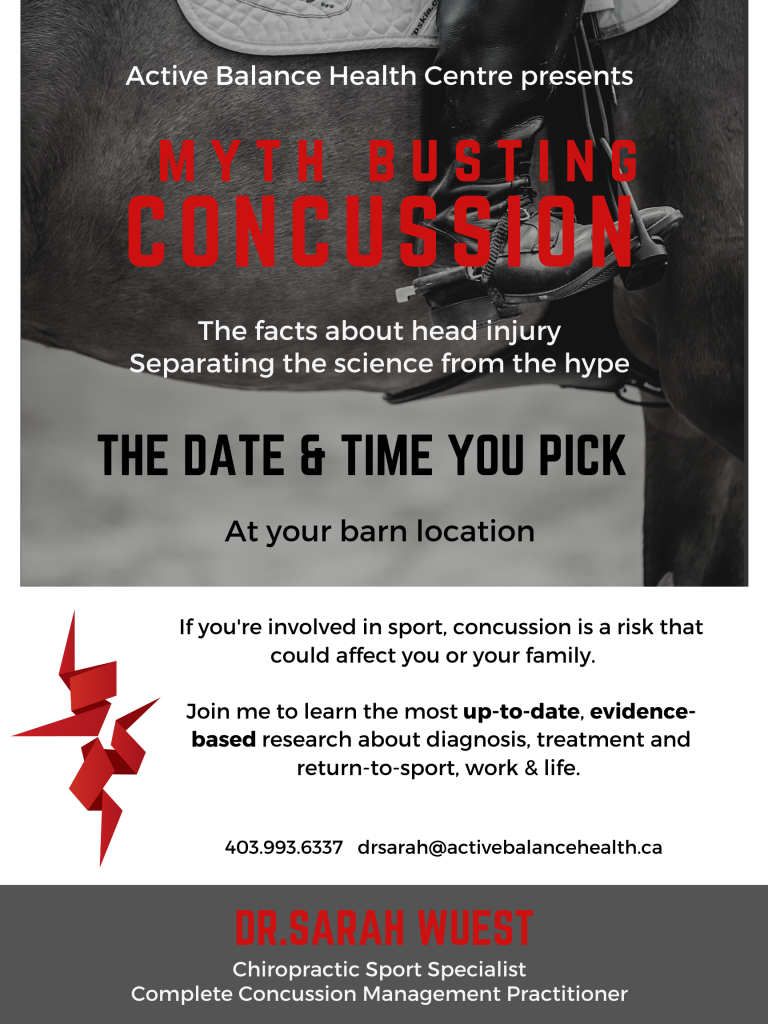 Myth Busting Concussion
Prior to COVID, Dr. Sarah had been doing concussion talks to riders (and their parents) at show jumping barns.  This included the latest research and info on concussions.  As a former show jumper herself, she's incredibly passionate about sharing this knowledge.
There are many incorrect beliefs and incorrect information surrounding concussions.  Her presentation includes the latest research surrounding:
What is a concussion?
What to do if I (or my child/athlete/etc.) get a concussion?
When do I return to work – play – school and most importantly, riding?
We do not charge for these presentations.  We just want to get this information out. AHS protocol will be followed.  Please contact Dr. Sarah at drsarah@activebalancehealth.ca if you're interested in bringing this to your barn.
*Active Balance Health Centre is a Complete Concussion Management Clinic. Both Dr. Sarah and Leona Ham, our physiotherapist, are Complete Concussion Management™ Practitioners. For more information regarding concussion, please visit our Concussion Management page.