Holistic Registered Nutrition
Deanne is a Registered Dietitian (RD) and Certified Holistic Nutritionist (CHN) specializing in nutrition from preconception to postpartum and beyond.  One of the most frequently asked questions are if her services are covered by most health insurance benefits.  Yes they are but please contact your insurance company for confirmation. The second question is if she will do virtual appointments.  Yes Deanne's appointments are all virtual.  We know families are busy and respect this.
Book a complementary Meet & Greet appointment today to see we are the right fit for you.
Holistic Registered Nutrition for Women and Families
Let's work together. You're not meant to do it all or do it alone.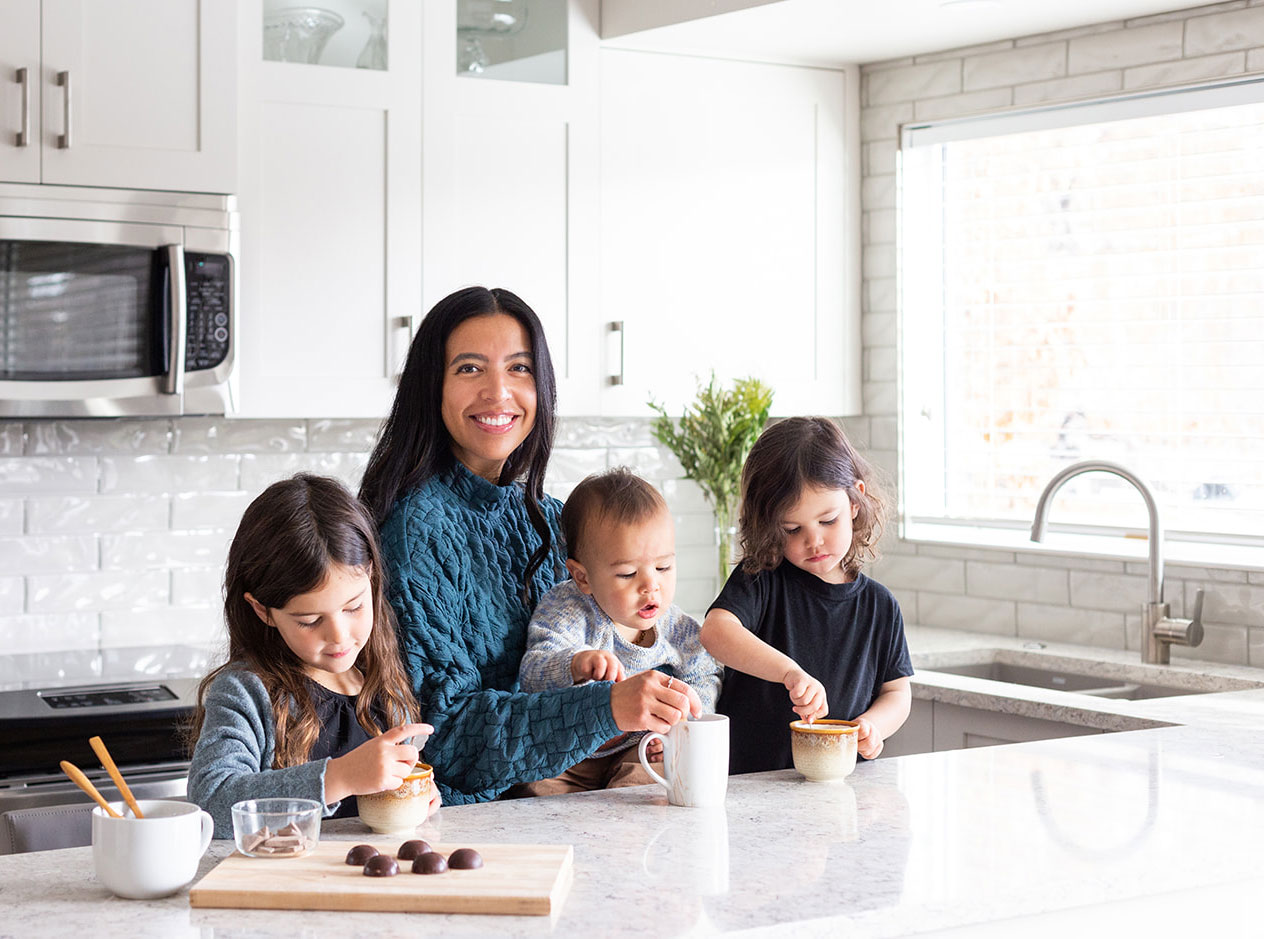 What to expect in an initial nutrition assessment
You will be asked to complete a thorough intake form and questionnaire prior to our initial assessment
Initial assessment takes 60-90 minutes where we will go through life, diet, and medical history
We will identify areas/body systems that are out of balance and focus on education to satisfy our physiologic needs
We will review your current diet and discuss which nutrients/foods may be needed to help support the systems of concern
Following the assessment, you will be provided with a detailed summary, recommendations, and a customized nutrition plan to set you up for success on your wellness journey
Additionally, you will have access to helpful resources and email support
Who benefits from nutritional therapy?
Women who are pregnant, trying to conceive, or in the postpartum phase who want to learn how to truly nourish their changing bodies

Mothers at any stage who "just don't feel like themselves" or feel burnt out since having kids

Busy women with high-stress lifestyles looking for more energy, balance, and vitality

Women with gut health, autoimmune, weight management, or hormone health issues
Health concerns Deanne works with…
Pregnancy nutrition

Postpartum nourishment

Preconception and trying to conceive

Digestive issues
Gut and bowel health

Low energy, brain fog, adrenal fatigue

Healthy weight
Blood sugar balance

Hormone balance

Autoimmune conditions
Diploma in Holistic Nutrition (with Honours) – Canadian School of Natural Nutrition, Calgary
Integrated Dietetic Internship – University of Alberta, Edmonton
Bachelor of Science in Nutrition and Food Sciences – University of Alberta, Edmonton
Certificate in Permaculture Design – Verge Permaculture, Calgary
Postnatal depletion (link/info to be provided)
Postpartum care provider (link/info to be provided)
Even better, appointments are VIRTUAL to allow for the convenience of busy families.
More to come, but to learn about our Holistic Registered Nutritionist, Deanne Wiseman, please click HERE.